It's summertime, which means that it's time for all of your favorite warm weather treats. We've put together this collection of no-bake desserts for the hottest days of summer. From blackberry ice cream to raspberry smoothie and super easy trifles, there's something for every sweet tooth! And the best part, you can even make them at home without turning on the oven. So what are you waiting for? Stay cool and keep your waistline trim all summer long, enjoying one (or more!) of these delicious healthy no-bake summer desserts.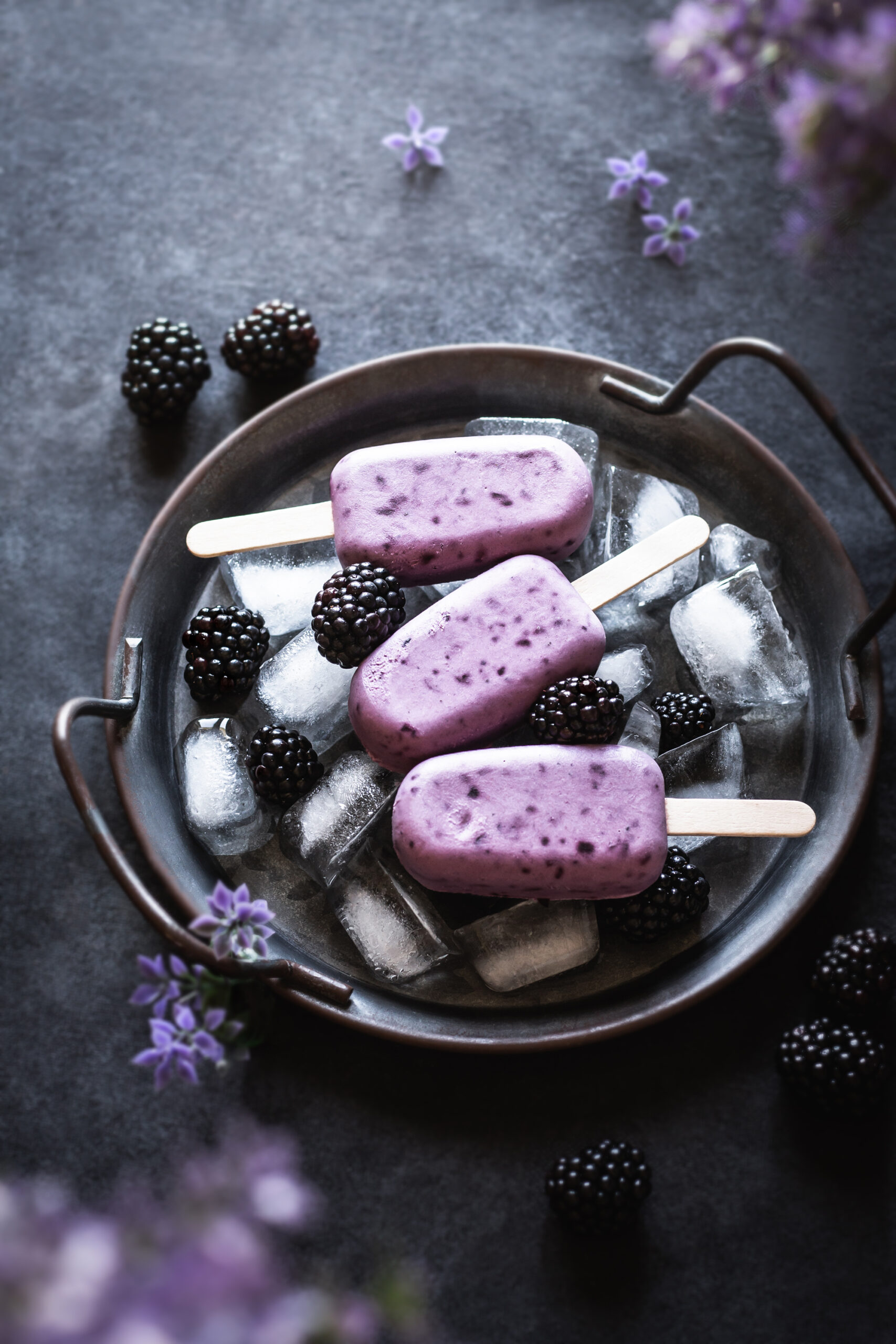 Blackberry Ice Cream is super simple to make at home. This ice cream is dairy-free, vegan and super creamy, smooth and delicious. It's refined sugar-free and healthy! This ice cream is very easy to make at home. All you need is a blender and a couple of minutes of your time. Just blend everything in a blender, put it in a freezer, and after a few hours the unbelievably delicious ice cream will be ready.
THE RECIPE: Blackberry Ice Cream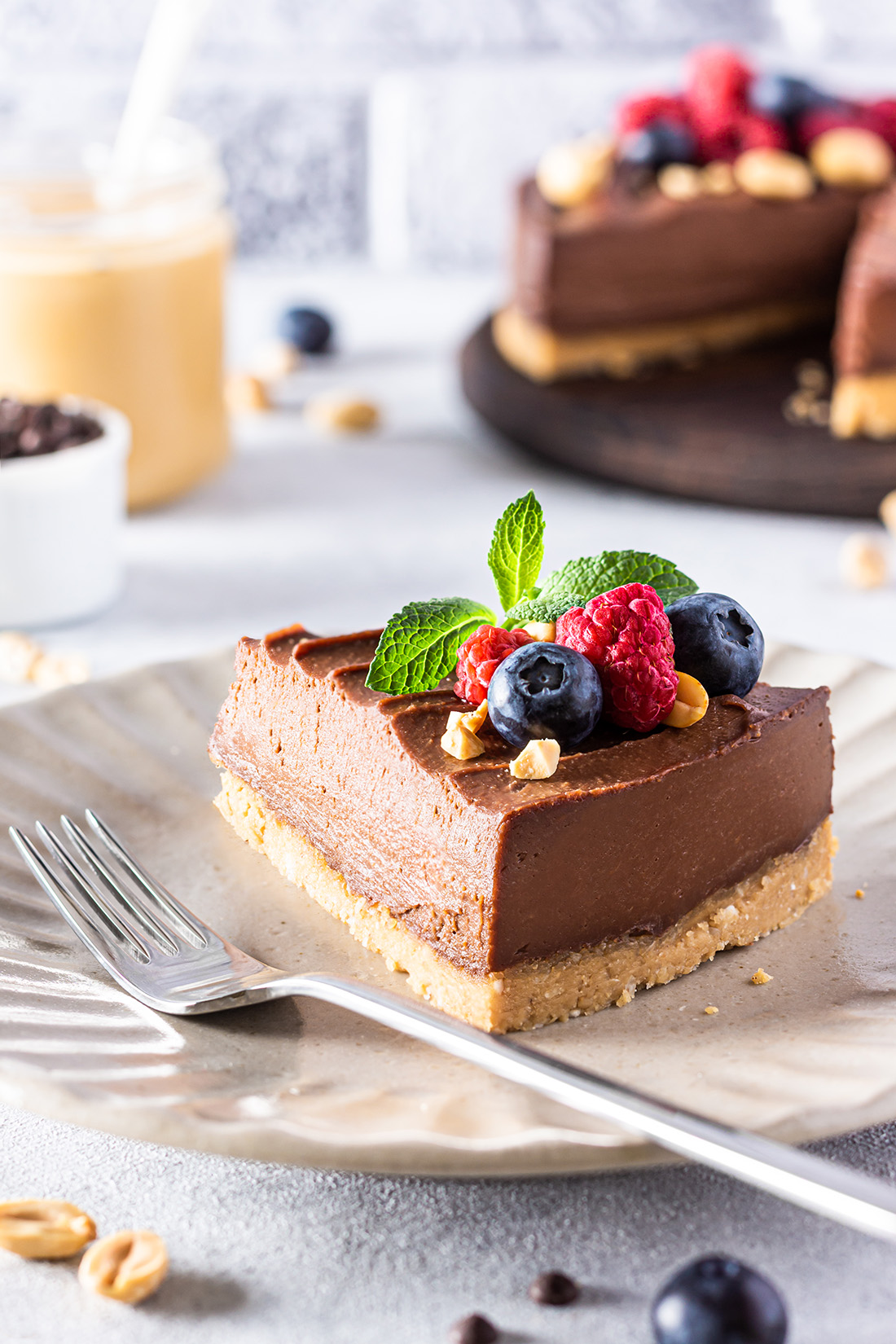 This no-bake chocolate peanut cheesecake is gluten free, dairy free, and egg free. It doesn't require cashews or coconut milk. It's healthy, contains no refined products, and at the same time it's unbelievably delicious. You'll enjoy every bite of this incredible cheesecake that will take you to the real chocolate heaven. This easy-to-make recipe is so rich and delicious that you'll be pleasantly surprised. Deep chocolate taste, incredible peanut flavor, with a silky and creamy texture – this vegan fudgy cheesecake is one of those must-try recipes!
THE RECIPE: Chocolate Peanut Cheesecake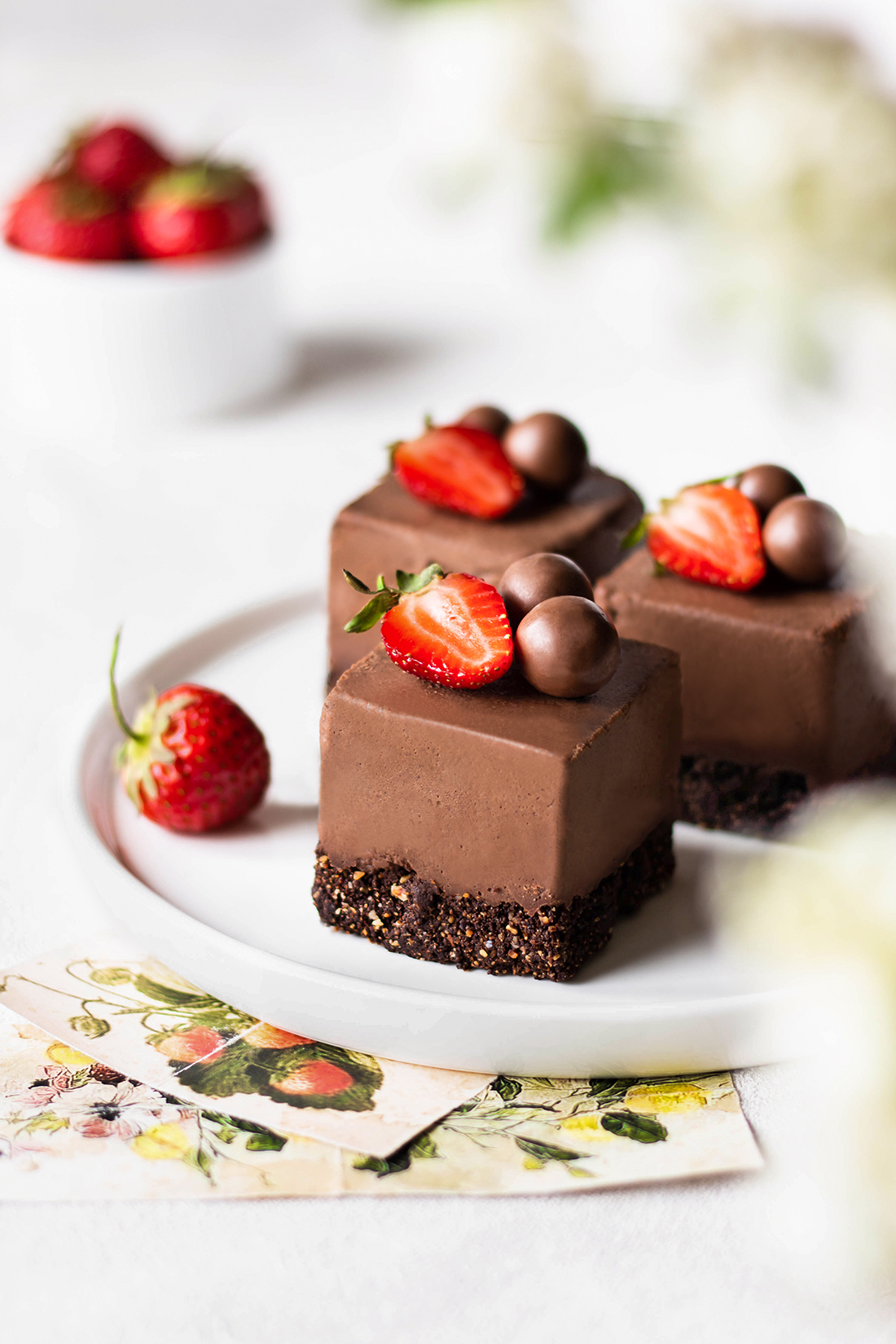 These gluten-free and dairy-free No-Bake Mini Chocolate Cheesecakes with Strawberry Filling are a perfect way to get an amazing dessert with a great texture and rich chocolate flavor. You'll be delighted! The delicate, creamy chocolate mousse is combined perfectly with a crunchy chocolate hazelnut crust and flavorful strawberry filling. Amazingly delicious, easy to make and healthy as well. Chickpeas are the base of the mousse, which makes it high in proteins, too. So besides being extremely tasty, these vegan Chocolate Chickpea Mousse Cakes are really simple to make. And it is a great option to feed your children with healthy ingredients.
THE RECIPE: No-Bake Mini Chocolate Cheesecakes with Strawberry Filling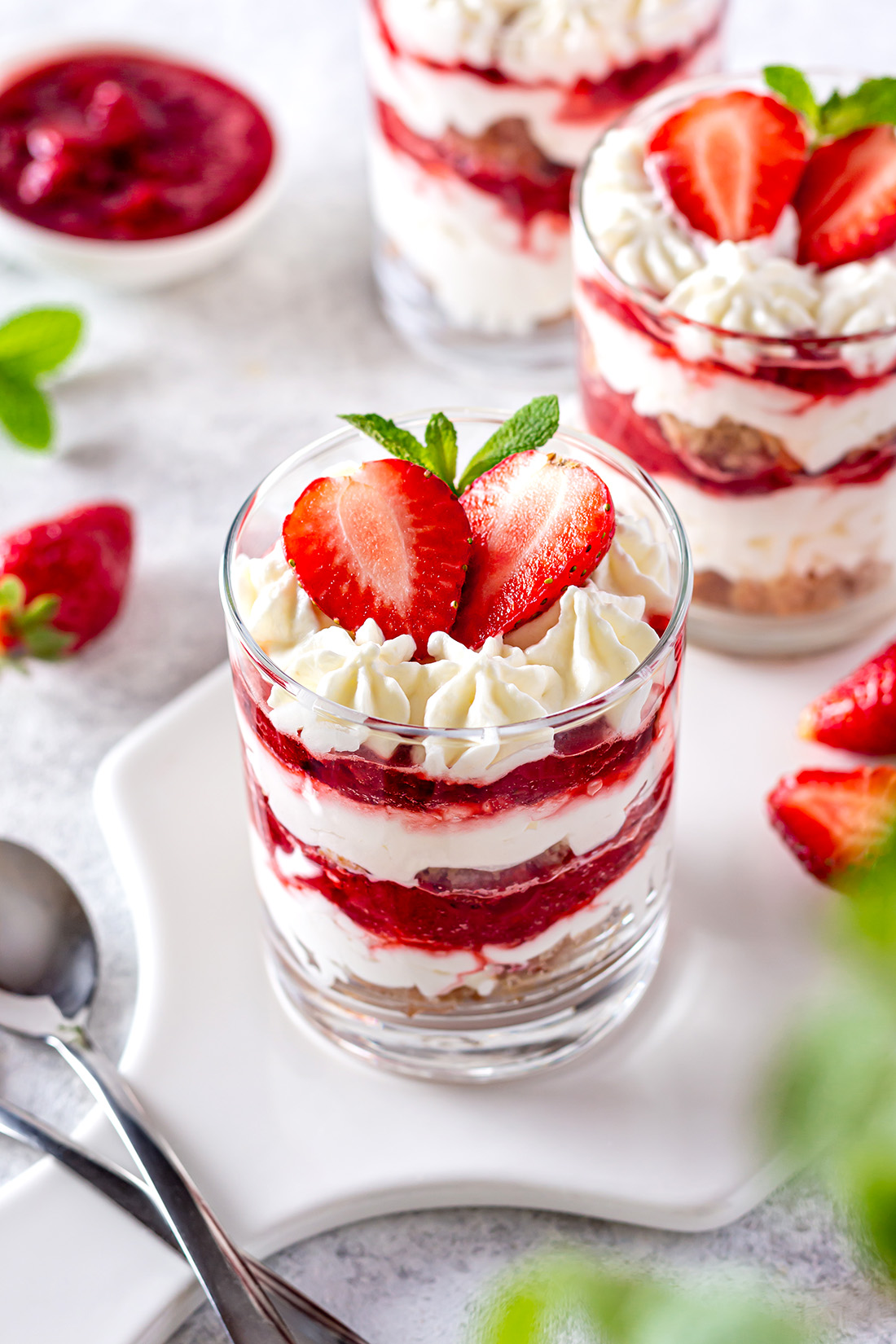 If you're looking for a quick, easy dessert that's unbelievably delicious and simple to make, this recipe's for you. Trifle is a multi-layered dessert that can be prepared in a big trifle bowl or in individual glasses. There are many variations of this classic dish; try adding different fillings, frostings, and cakes or even biscuits. In the following recipe, we share the recipe of very delicious gluten-free sponge cake, but for no-bake version, you can use any store-bought sponge cake.
THE RECIPE: Strawberry Trifles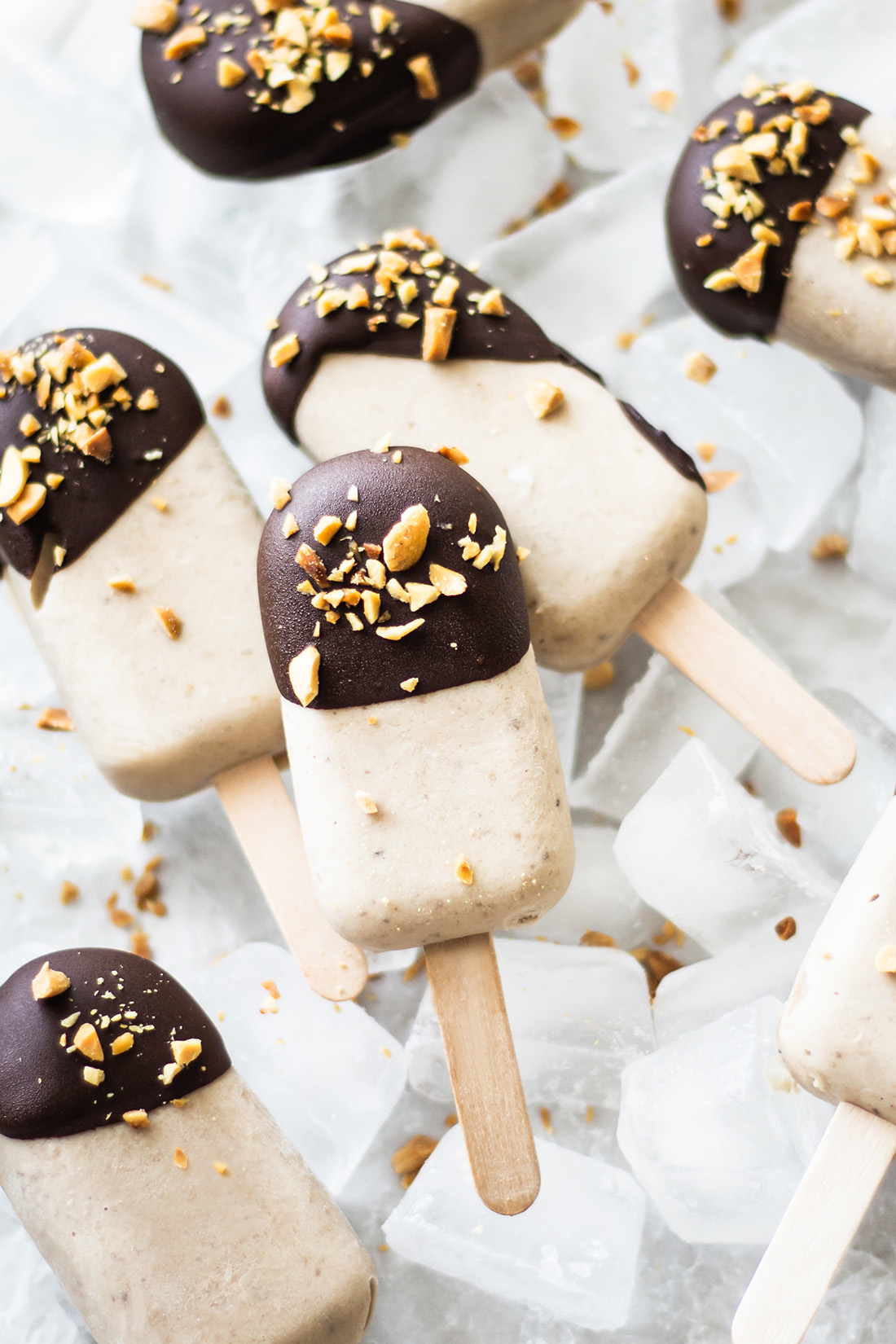 This peanut butter and banana ice cream is delicious, healthy and easy to make. Only 2 main ingredients are needed for this very tasty snack. The combination of peanut butter and frozen bananas gives this ice cream an extra rich flavor and super creamy silky texture. Topped with chocolate and roasted peanuts, this tasty snack will blow you away. You can scoop ice cream into bowls or make them as popsicles, using silicone ice cream bar molds. This healthy banana peanut butter ice cream is incredibly delicious. It's perfect for sharing with friends on a hot summer day (or even just to keep in the freezer for whenever you need some extra sweet treat).
THE RECIPE: Peanut Banana Ice Cream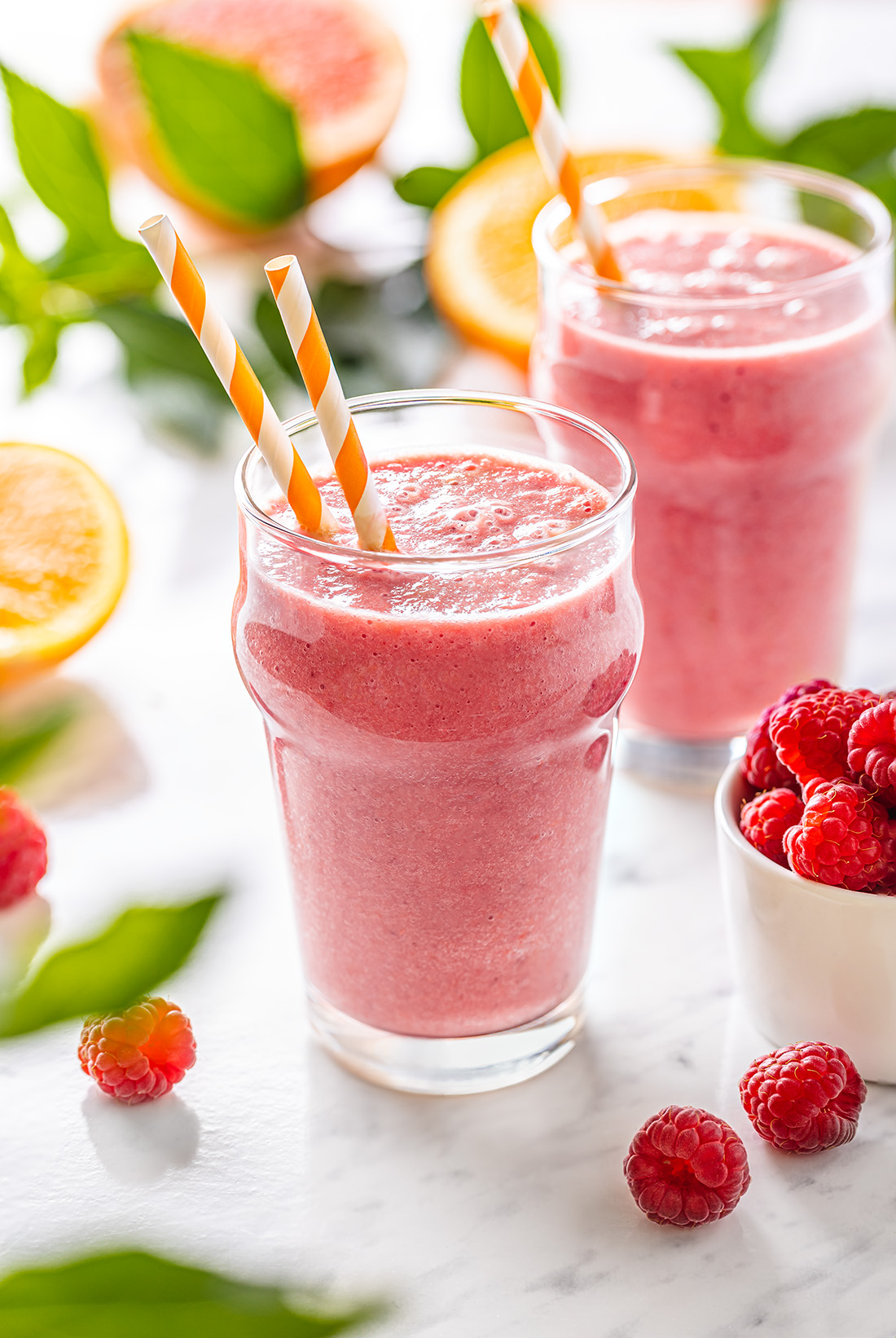 If you're looking for a no-bake dessert that's healthy and tasty, this is the recipe for you. Just get all the ingredients together, blend them using a blender until smooth… and voila! You have homemade raspberry citrus protein powder ready to go! You can use whatever fruit is in the season when making this recipe. Additionally, if you don't have raspberries on hand but do have other berries available like blueberries or strawberries, feel free to substitute those instead! Raspberry Citrus Protein Smoothie is a perfect combination – berries, citruses, and bananas provide you with energy, and protein makes you feel full for longer. Great summer dessert or breakfast.
THE RECIPE: Raspberry Citrus Protein Smoothie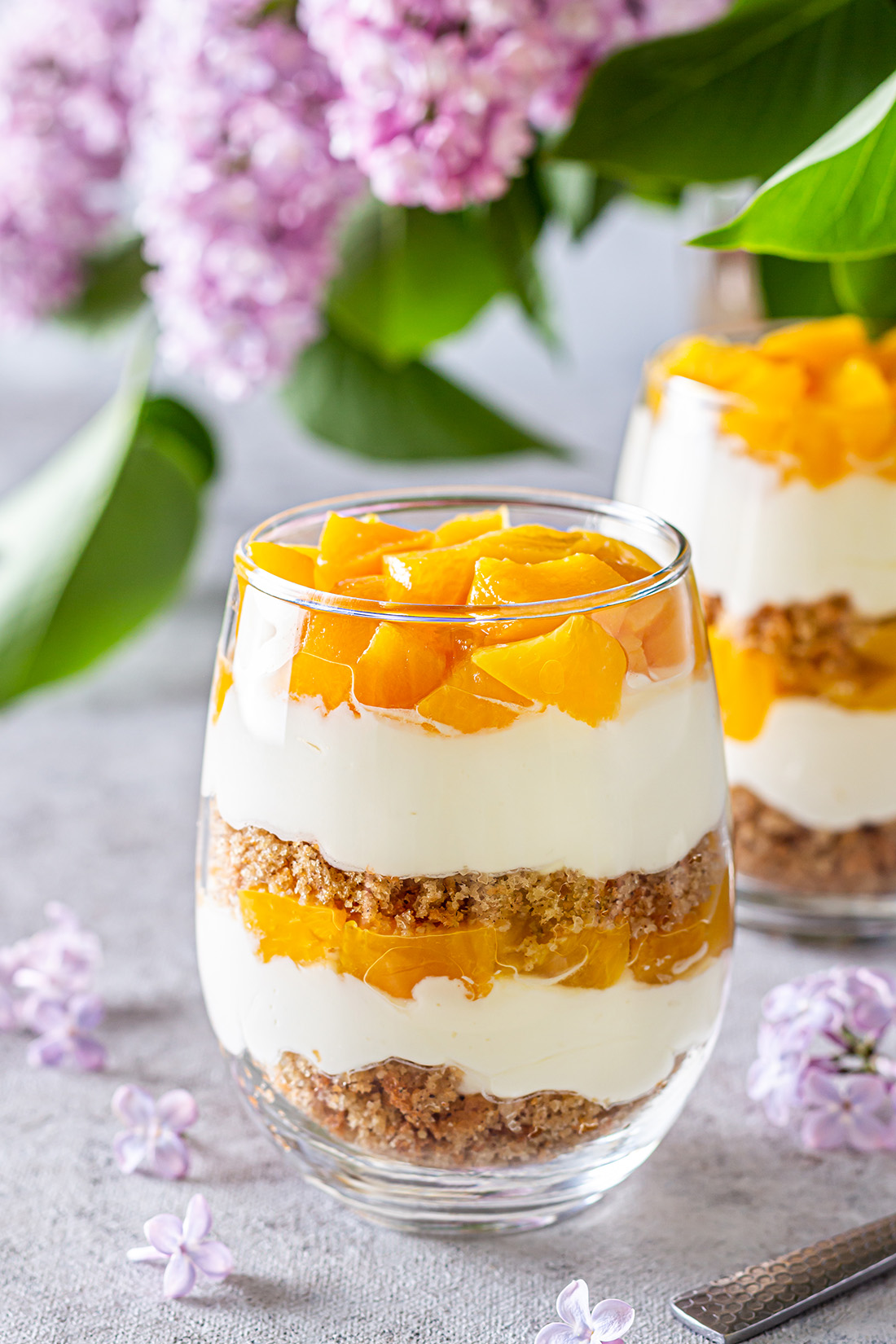 Trifles are easy to make and can be made ahead of time. Plus, they're a great dessert for parties! If you love cheesecake, but in summertime is too to turn the oven, you'll really love this dessert. The cream cheese base in this dessert gives it a taste similar to cheesecake. You can use any cookies, sponges, and fillings that you like. Be creative, bring something new and create your own favorite combination in making trifles. You can use different cakes, for example, angel cake, ladyfinger biscuits, crushed cookies, add different frostings, like whipped cream, pastry cream or custard, add different fruit or berry sauces, fresh fruits, and berries, jams or caramel, Nutella, any nut butter, jelly, etc. So, you can create your own combination of tastes and flavors.
THE RECIPE: Peach Vanilla Cheesecake Trifles
These no-bake dessert recipes above will help keep you cool in all kinds of ways. We hope you have enjoyed this list of seven amazing no-bake desserts for summer. If you're looking for more great recipes, check out our Instagram page!