Indulge in the exquisite taste of this Apple Spice Cake with caramelized apples and cream cheese frosting, completely flourless and made with healthy wholesome ingredients. This cake is the epitome of perfection with its soft and delicate texture, the right amount of sweetness, and a flavor profile that's simply irresistible.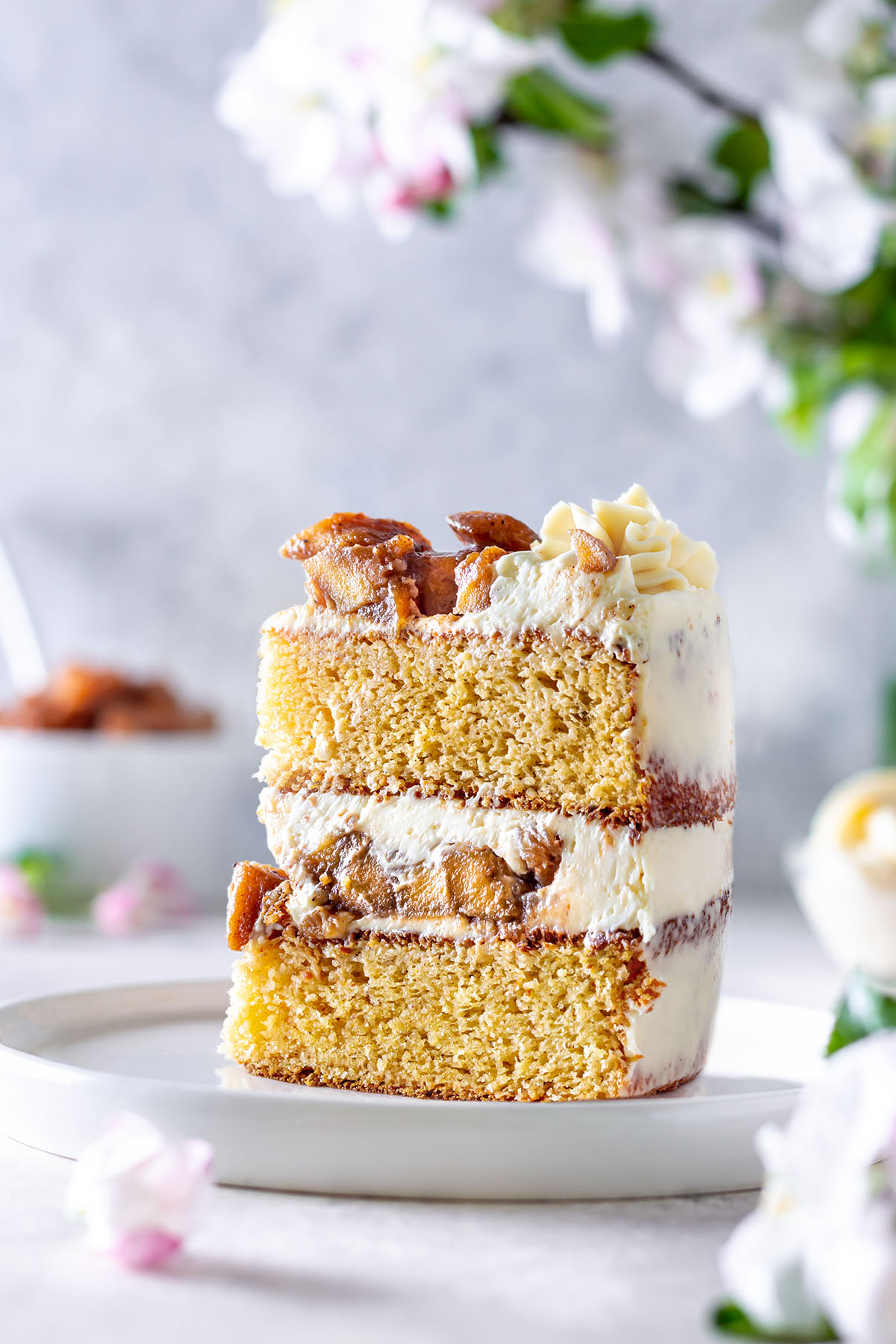 It's the perfect choice for any celebration, with the warm spices, caramelized apples, and cream cheese frosting creating a harmonious taste that will leave you craving more. Not only is this cake delectable, but it also makes for a stunning presentation when plated. The moist sponge cake, combined with the fluffy frosting and decadent apple filling, is sure to impress your guests and make you feel accomplished once you take that first bite.
Although there are quite a few ingredients and preparation steps involved, don't be intimidated – the effort is well worth it. Give this cake a try and you'll surely not be disappointed!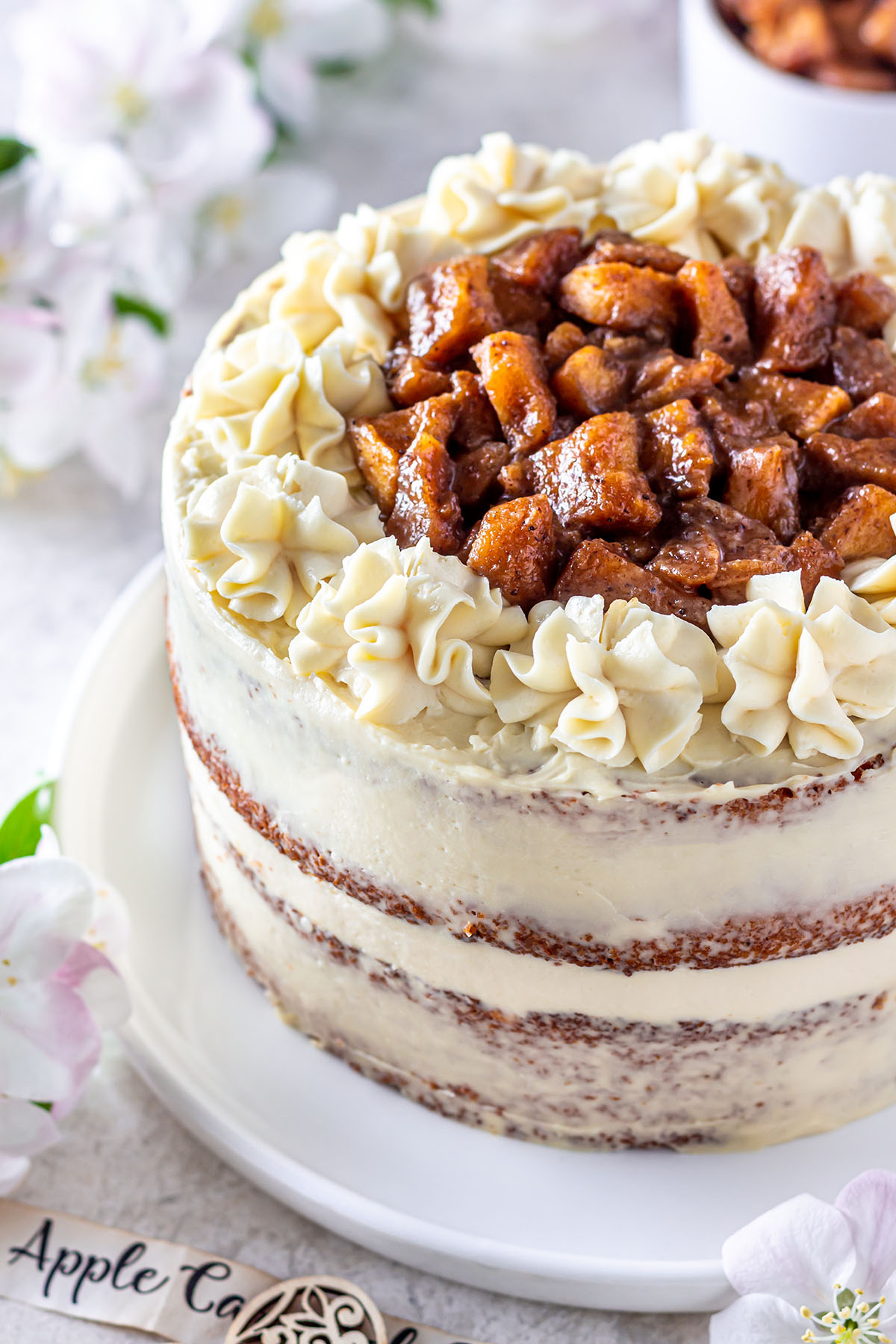 How to store
When storing this Apple Spice Cake, make sure to keep it in an airtight container in the refrigerator for up to 4 days. The cream cheese frosting may become firmer when chilled but will soften again at room temperature. If you wish to store the cake for longer, it can be frozen for up to 3 months. Simply thaw it overnight in the refrigerator before serving.
More healthy and delicious gluten-free cake recipes