Fish Tacos with Mango and homemade gluten free tortillas is a perfect summer meal if you want to keep healthy eating habits.  A great way to get that taco fix and nourish your body at the same time. This recipe utilizes fresh ingredients to get you that "beachside" vibe in a heartbeat.
Going gluten free and/or dairy free doesn't have to mean the end of Taco Tuesdays! All of the classic components of the taco are there but they are elevated in certain ways to reflect a cleaner cooking style and an overall healthier approach. T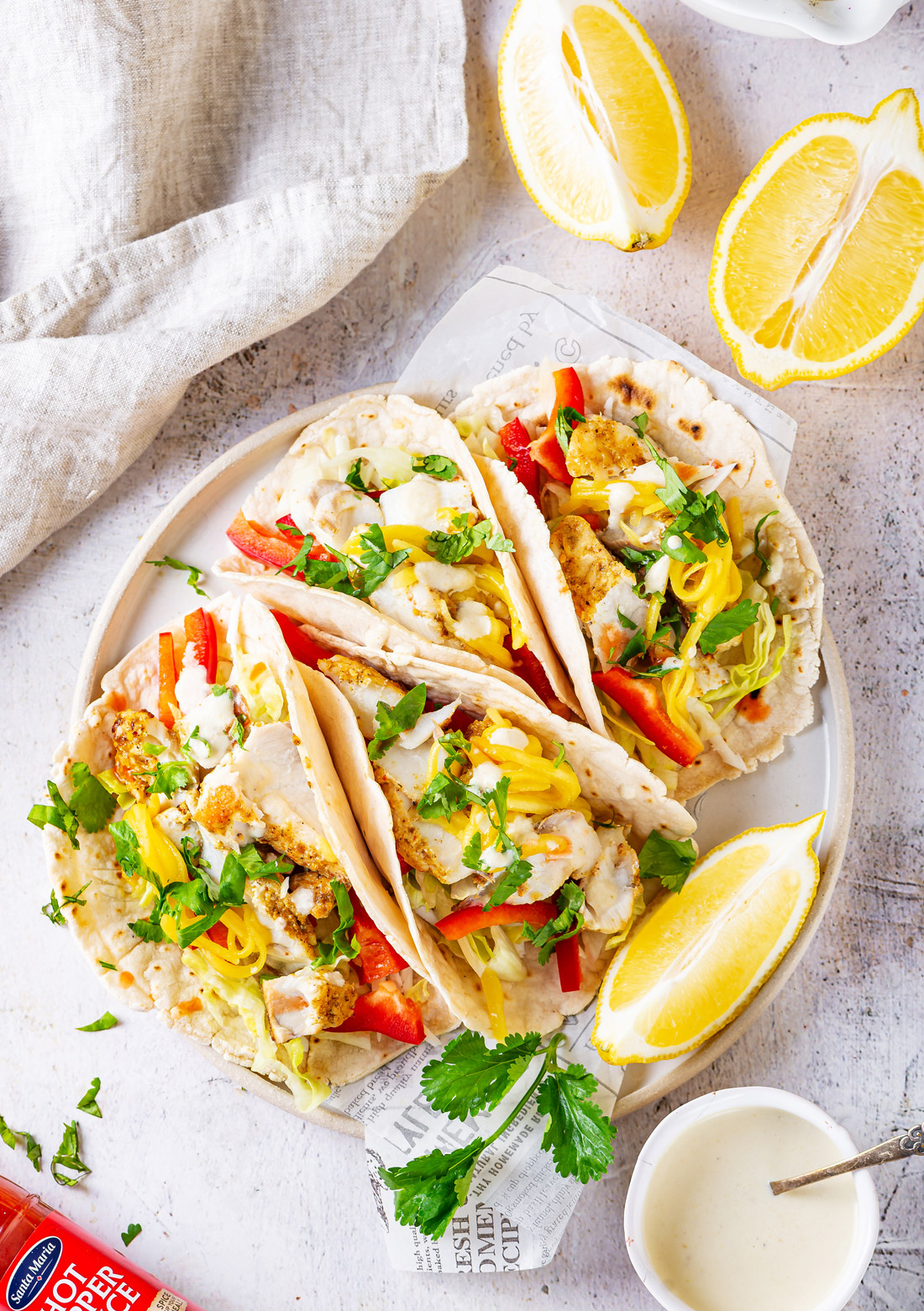 Tortillas
The tortillas are made with cassava flour. Find the recipe here. Cassava is a root vegetable commonly referred to in Mexican cooking as Yuca. It bears resemblance to the qualities of a potato. Cassava is used as a chip, ground into flour, or even fermented into an alcohol! It has become quite popular in the gluten free community due to its versatile abilities to replace certain grains.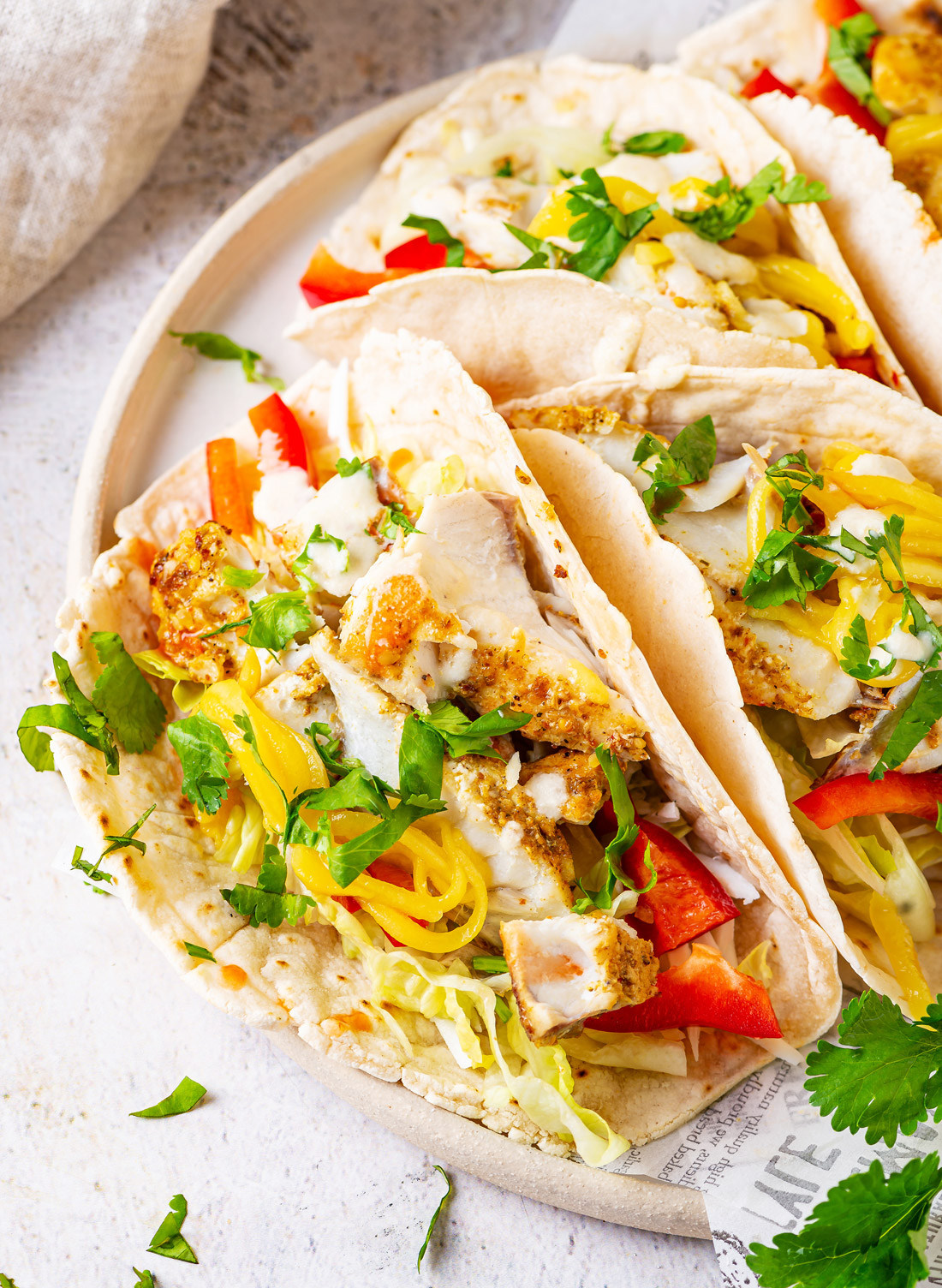 Sauce
The "aioli" for this dish is based in cashew cream. Raw cashews provide a fair amount of protein and sweetness. Once soaked or cooked they also release a lot of natural oils. When ground into a paste the texture takes on a certain thickness and creaminess which resembles dairy. Cashew creams have grown in popularity among vegans for their usage as a thickener in pasta sauces, quesos, and other applications. A nice squeeze of fresh lime juice and a little dash of garlic powder transform this cream into the perfect taco compliment.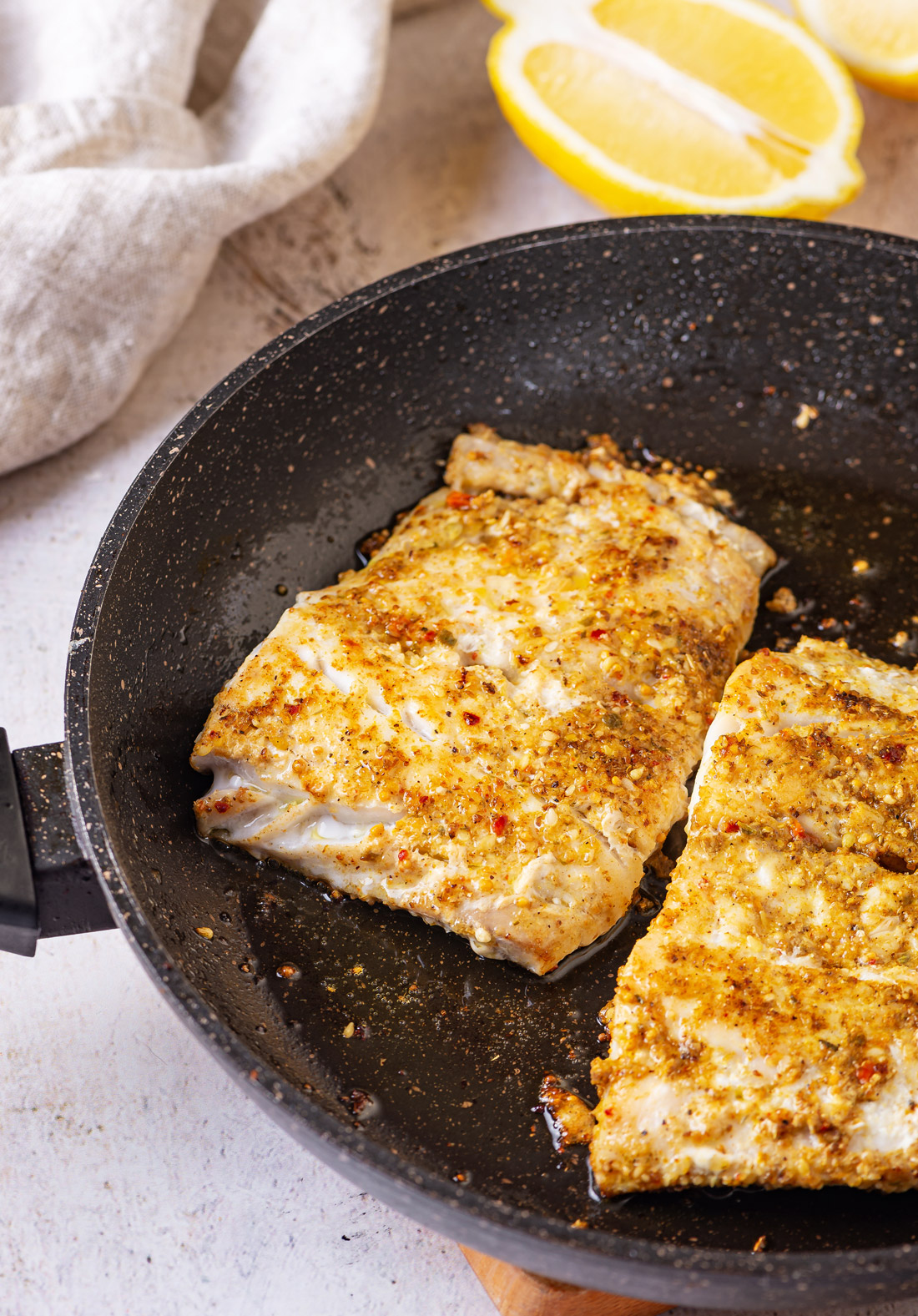 The final star of the dish is of course the fish! Instead of getting deep fried chunks of fish, this taco is constructed by pan searing a dry-rubbed piece of fish. Alternatively the fish can be cooked in the oven as well. A side of sliced green mango provides that perfect zing that will make your lips pucker but still crave another bite. Garnish with some cilantro and any other add-ons and you have yourself a perfect meal!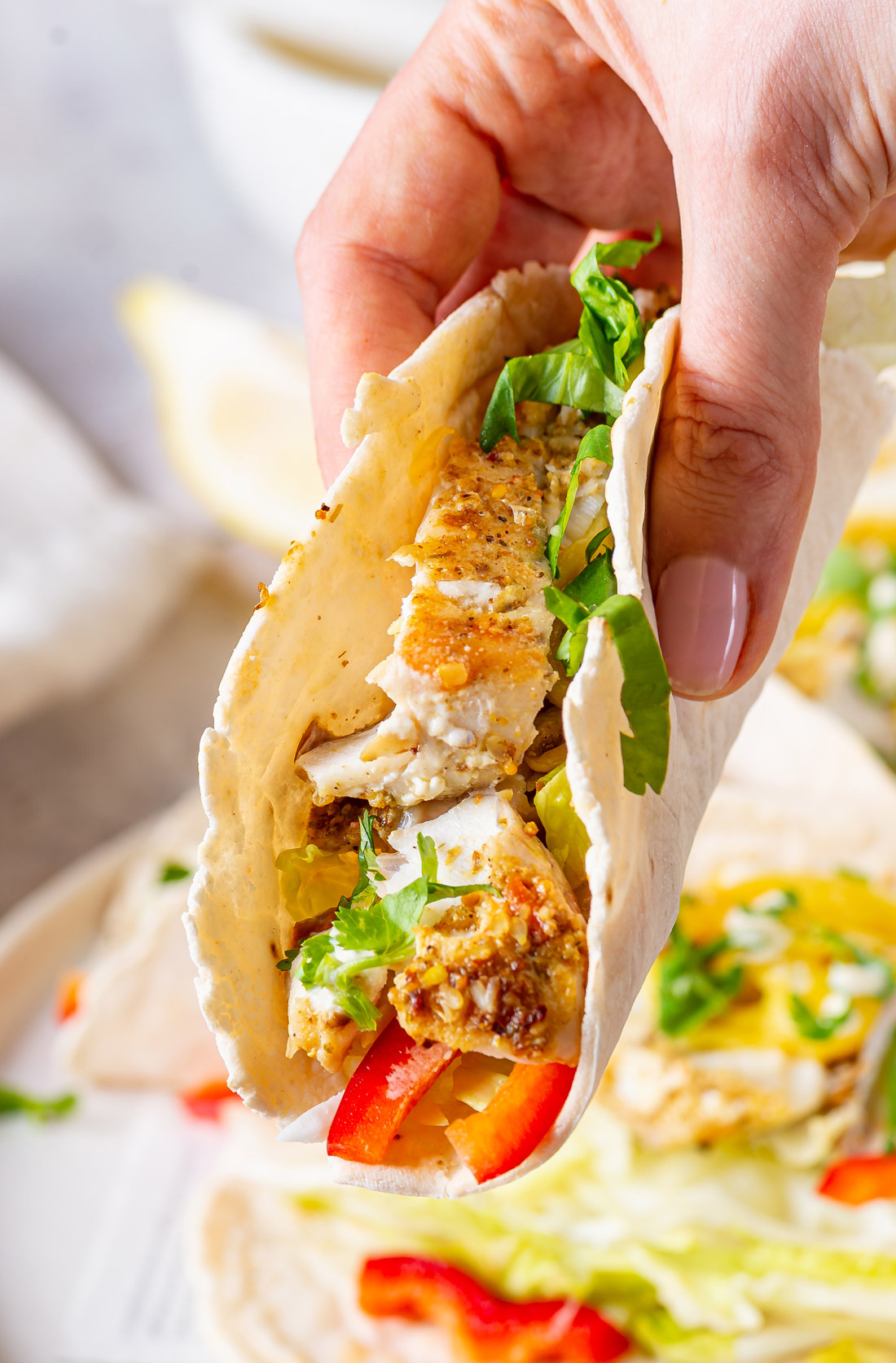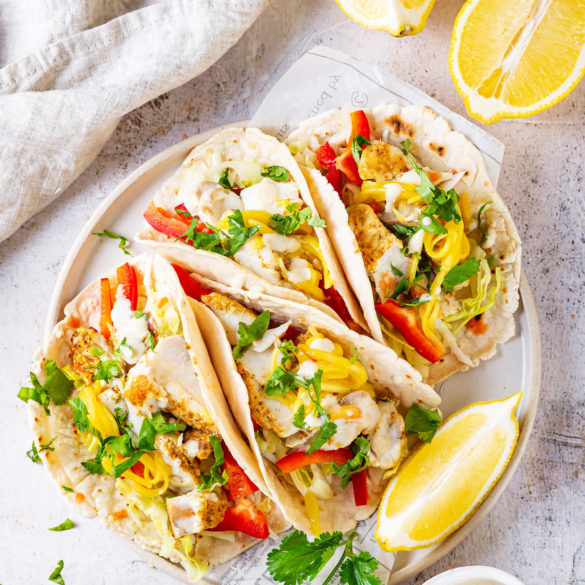 Ingredients
½ red bell pepper, sliced
½ cup cheddar, grated
1 cup lettuce, chopped
1 green mango, shredded
7 oz cod fish (2 fillets)
1 tbsp butter
½ tbsp fish seasoning
2 tbsp cilantro, chopped
sriracha sauce to taste
homemade cashew sauce
Instructions
Rub the seasoning into fish fillets.
Heat the butter in a skillet over medium-high heat. Once hot, gently lower the fish into the butter.
Let it cook for 2 to 3 minutes, until the underside is nicely golden. Then turn around and cook for 3 more minutes. You can also bake it in the oven at 400F for 12-15 minutes, in this case drizzle the fish with melted butter before placing it in the oven.
Heat tortillas on a large dry skillet or griddle over medium/high heat.
To assemble: start with grated cheese and veggies. Then break fish into large chunks and divide between tortillas. Then top with mango, cilantro and sriracha and cashew sauces.
Did You Make This Recipe?
Tag us on Instagram
@thewillowskitchen
and hashtag #thewillowskitchen to show your results. And be sure to leave a comment in the section below :)