With the layers of cookie crumbs, vanilla cheesecake filling, and flavorful peaches, this delicious dessert is sure to impress. These Peach Vanilla Cheesecake Trifles are very easy and quick to make.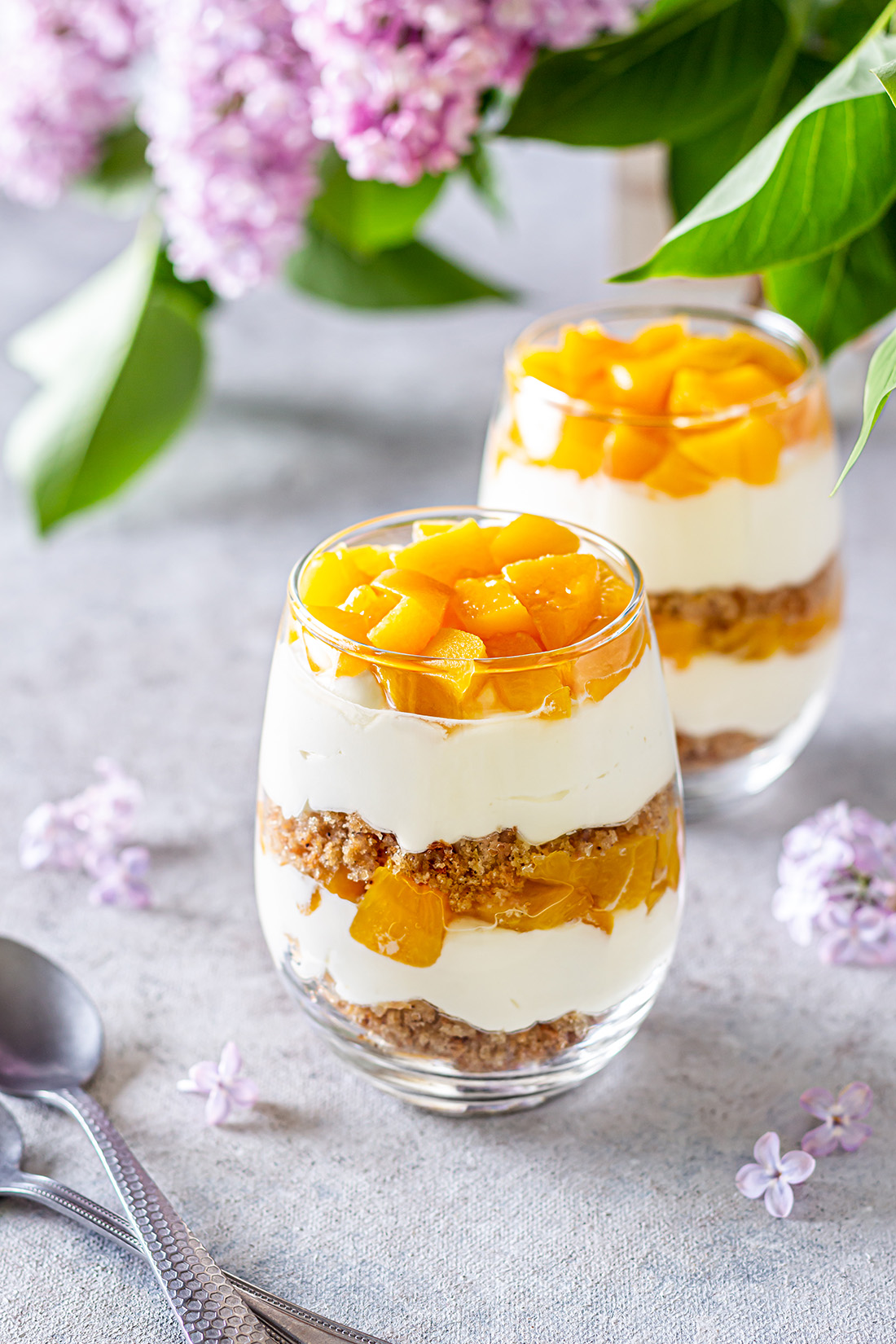 Vanilla cream cheese frosting in combination with crushed cookies reminds the taste of classic cheesecake. So if you are obsessed with cheesecakes, be sure to try this easy cheesecake-like variation – peach cheesecake trifles. I'm sure you'll enjoy it!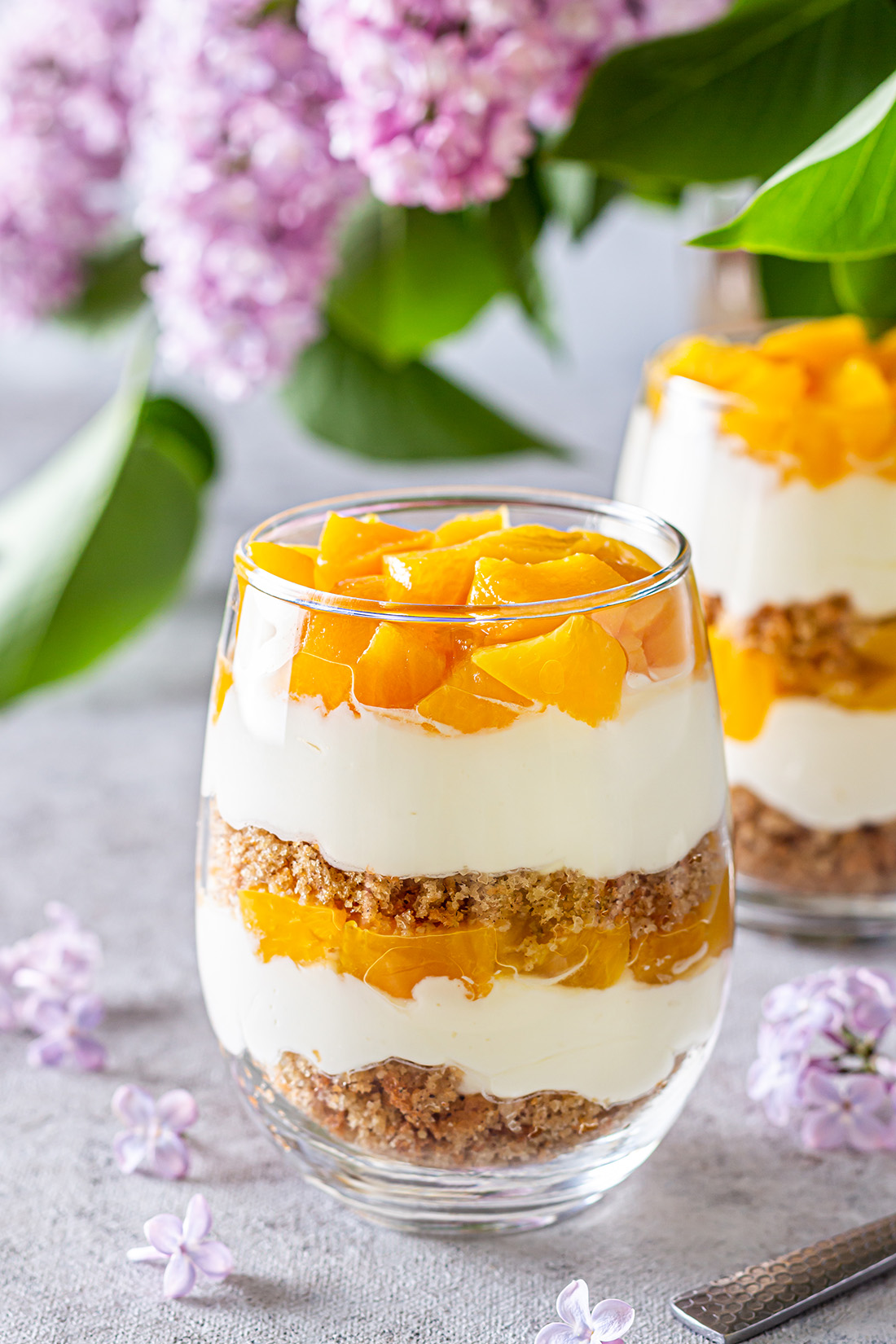 Be creative
Actually, you can use any cookies, sponges, and fillings that you like. Be creative, bring something new and create your own favorite combination in making trifles. You can use different cakes, for example, angel cake, ladyfinger biscuits, crushed cookies, add different frostings, like whipped cream, pastry cream or custard, add different fruit or berry sauces, fresh fruits, and berries, jams or caramel, Nutella, any nut butter, jelly, etc. So, you can create your own combination of tastes and flavors.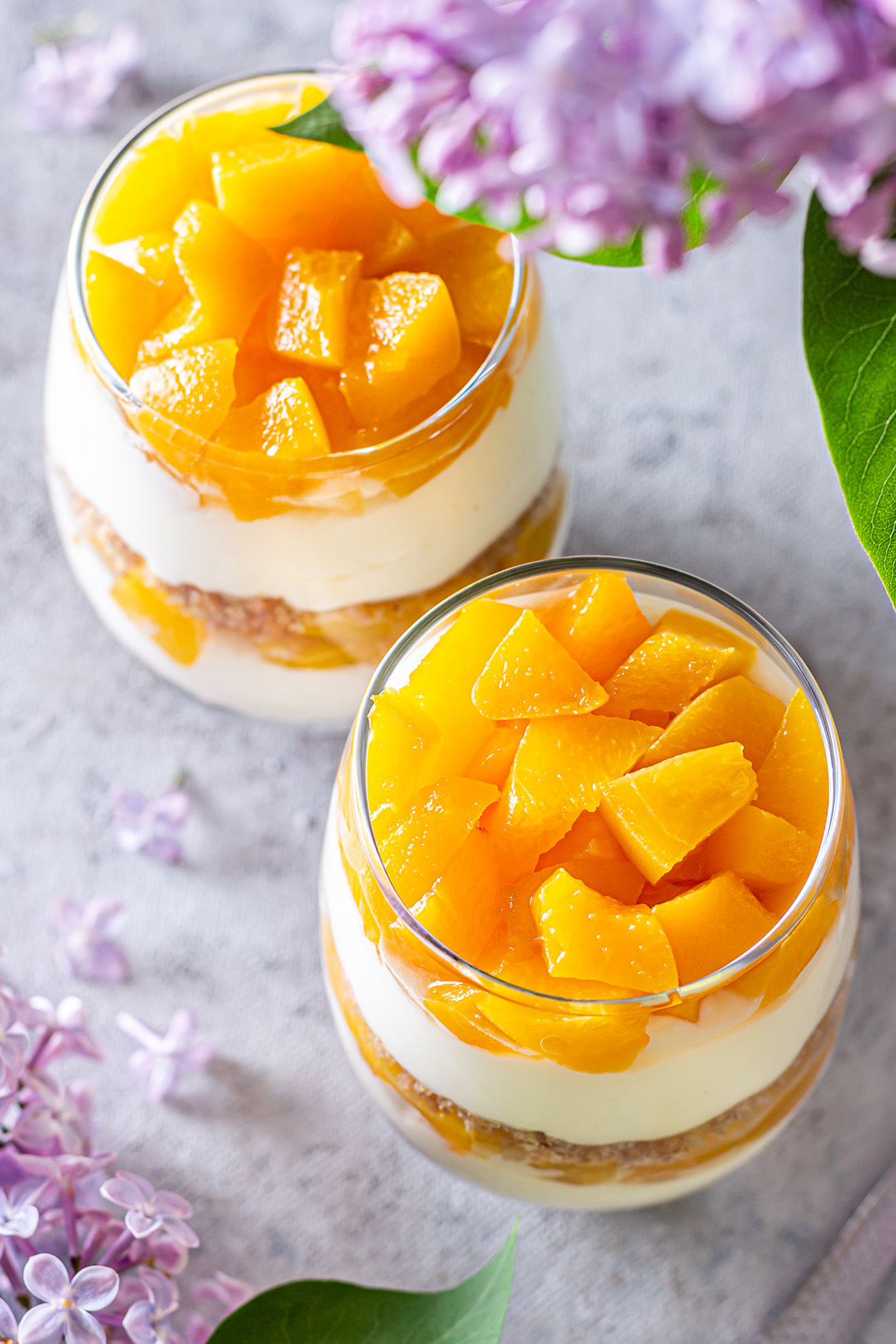 You can use canned peaches or fresh ones. If you use fresh peaches, choose the ripe and sweet ones. If it's not the season of peaches, then use peaches, canned in their own juice. This recipe includes canned peaches, as there are no fresh peaches at markets right now. But in the summer I prefer to use fresh fruits. In both cases, these Peach Vanilla Cheesecake Trifles are extremely good.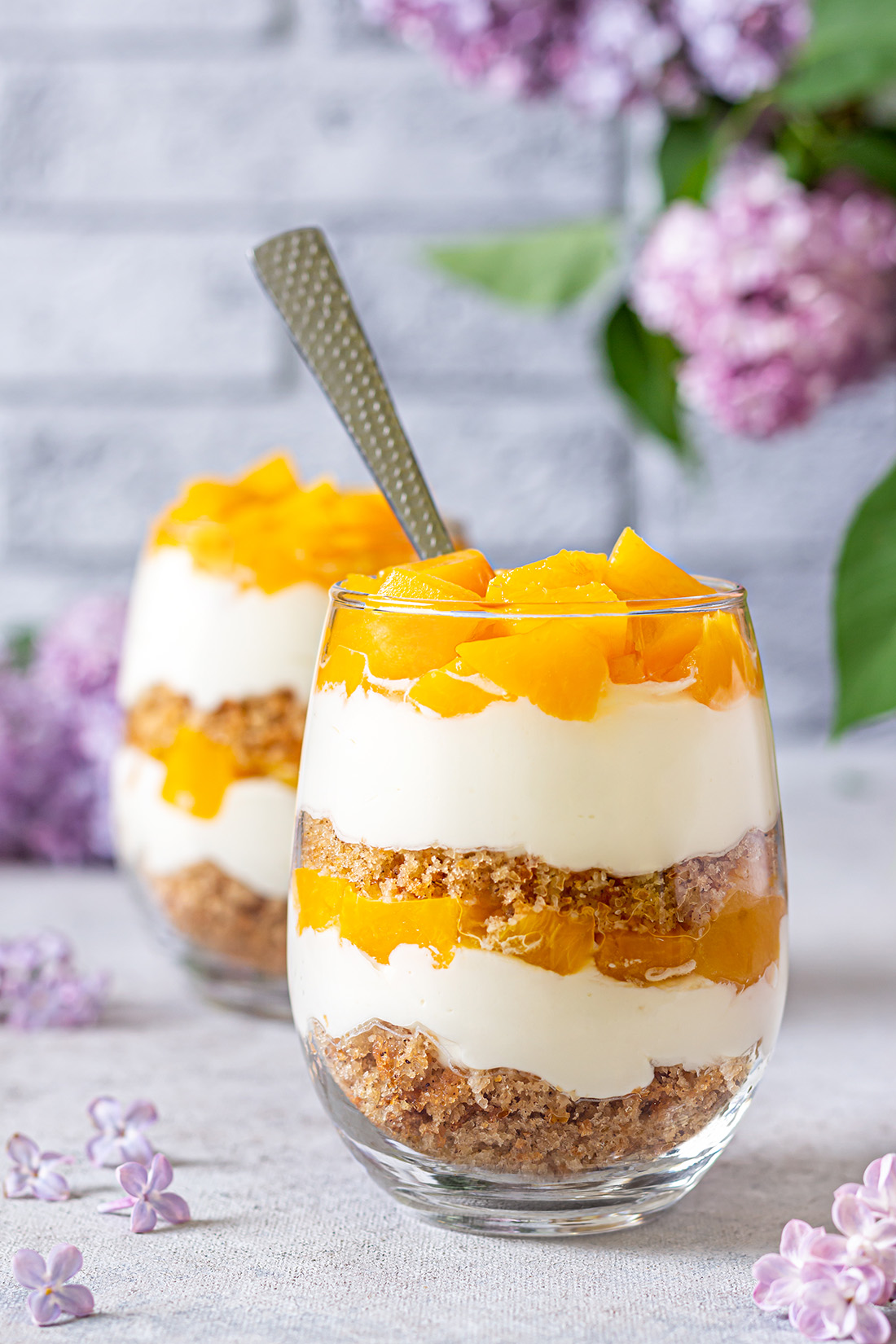 The flavors and tastes of the layers are great together, creating a super impressive dessert for any season. Add some fresh hints to a holiday party with this light and creamy dessert. No doubt, everybody will like it.

Also, we suggest you to try another summer trifle gluten-free recipe – Strawberry Trifles, we are sure you'll enjoy it!
More Gluten-free Dessert Recipes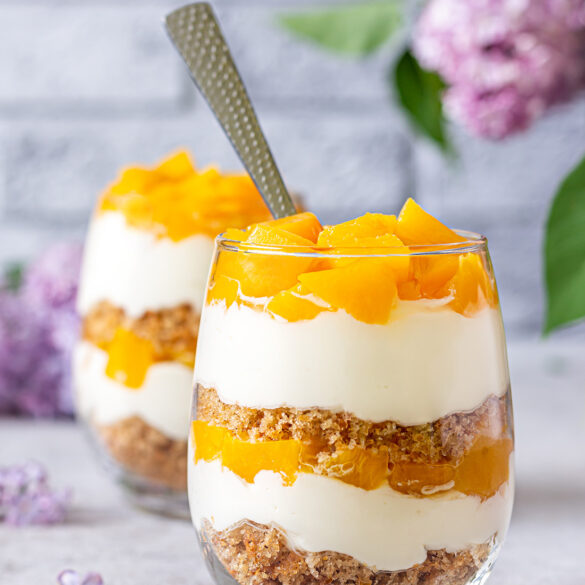 Ingredients
Cookies
2 cups gluten-free cookies, crumbled (or sponge cake crumbles)
Cream Cheese Frosting
10 oz (280 g) cream cheese
½ cup (120 g) heavy whipping cream (at least 35% fat)
⅔ cup (80 g) powdered brown sugar (or powdered Swerve sweetener)
Filling
1 can (15 oz or 425 g) peaches in juice, drained (about 10 oz or 280 g peaches when drained)
Instructions
Beat the cream with cream cheese with powdered sugar until thick and fluffy. You will need about 3-5 minutes. Be careful not to overbeat the cream.
In a food processor process the cookies into crumbs.
Start layering trifles - place a small number of crumbs into the bottom of a serving glass. Then place a large dollop of cream cheese frosting. Place peach cubes over the frosting.
Then repeat the process - place a layer of crumbs, then the layer of cream cheese frosting and peaches.
Place into a fringe for a couple of hours. Enjoy!
Did You Make This Recipe?
Tag us on Instagram
@thewillowskitchen
and hashtag #thewillowskitchen to show your results. And be sure to leave a comment in the section below :)