Raspberry Chia Seed Jam is super quick and easy to make. It's a great alternative to the traditional jams, which contain tons of sugar. Chia Jam is much healthier and has a low amount of calories, which makes it perfect for your waistline. Only 3 ingredients are needed to make this super delicious and healthy Raspberry Chia Seed Jam – fresh raspberries (or you can use frozen ones if it's not a raspberry season), chia seeds, and a small amount of maple syrup. And the most important thing is that you need only 5 minutes of time! Sounds great, right?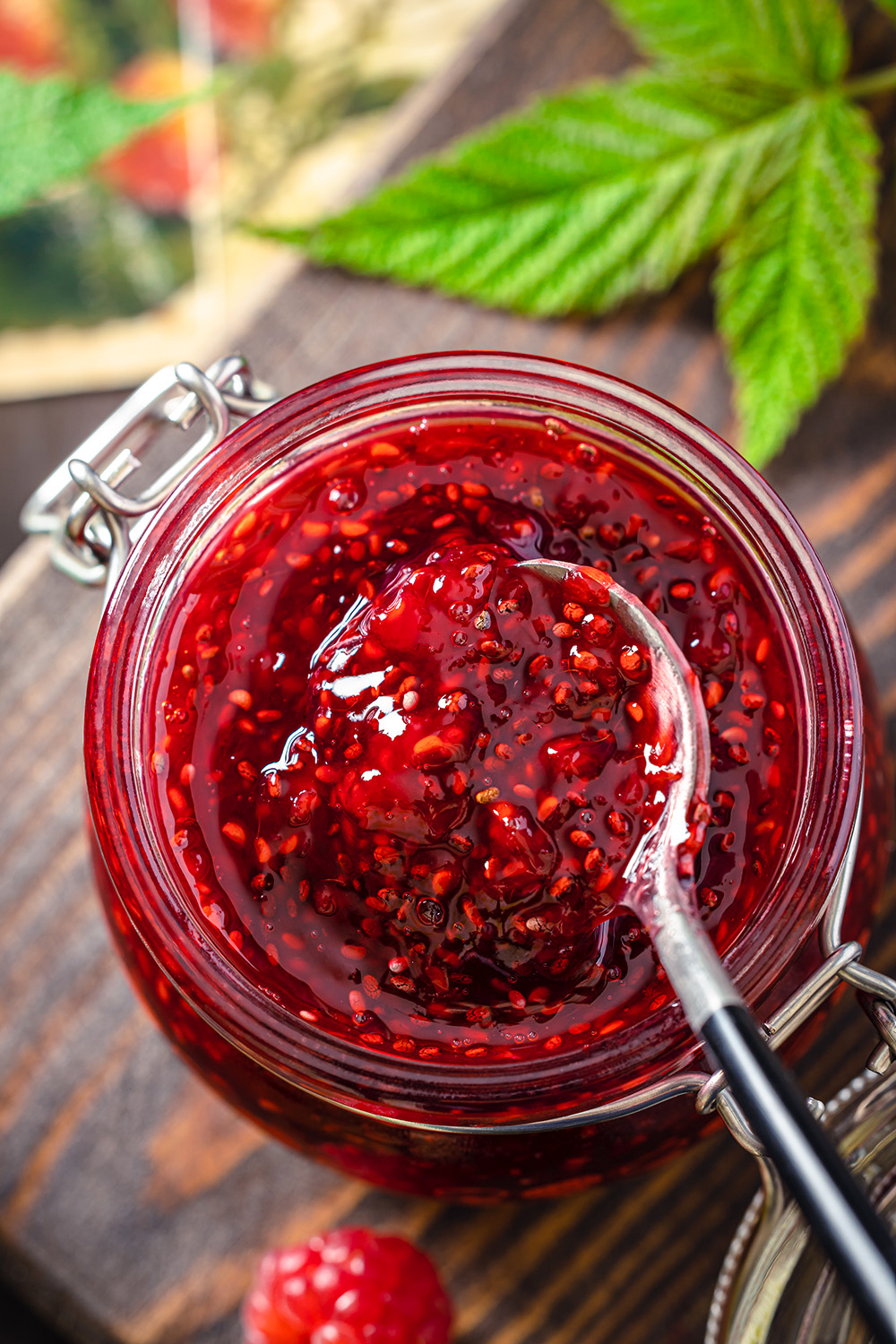 This amazing Raspberry Jam is perfect to be served with pancakes (check out these Banana Oatmeal Pancakes or these Vegan Buttermilk Pancakes), with morning oatmeal, toasted bread, crackers, also can be used as a filling for various desserts, such as Chocolate Chickpea Mousse Cakes and many others. It's literally the easiest jam recipe and a great homemade alternative to store-bought jam.
You can use any berries or fruits you like – strawberries, blueberries, cherries, blackberries, peaches, and any combination of those to make mixed fruit and berry jam. Also, you can add some flavorings and spices, such as orange zest, vanilla extract, cinnamon, cardamom, or other interesting flavors, depending on the fruit or berries you choose.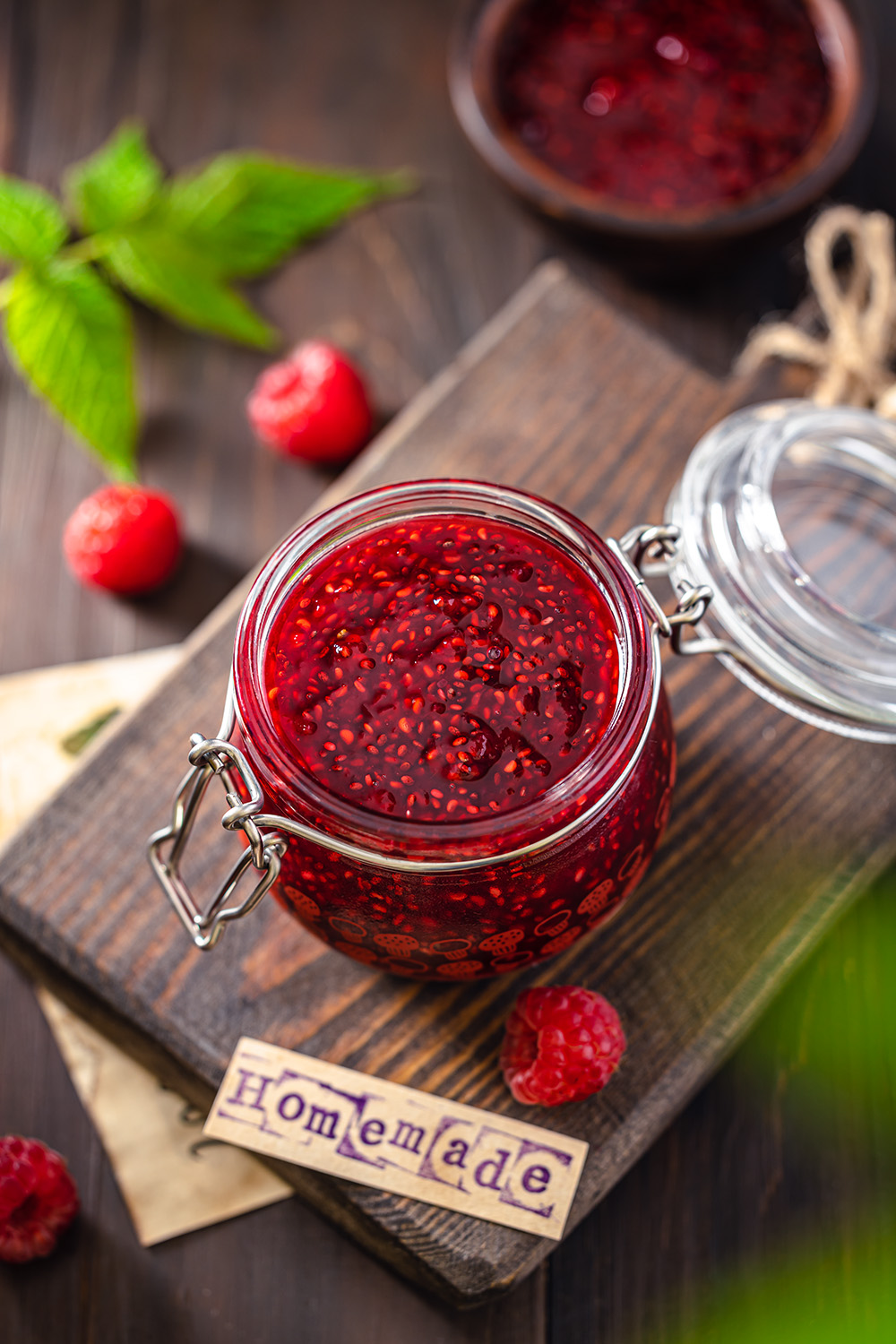 Ingredients
Raspberries are a great source of antioxidants that is beneficial for your health. These tasty berries contain lutein, lycopene, beta carotene, and zeaxanthin. Raspberries are a good source of fiber and contain many vitamins and minerals, including vitamin C, folate, potassium, etc. They are low in sugar, flavorful, and, of course, super delicious.
Chia seeds are a real superfood. Chia seeds are a great source of omega-3, which is vital for your health support. Regular consumption of chia seeds may decrease blood sugar levels, lower blood pressure and support strong bones.
Maple syrup is a natural sweetener and a good source of antioxidants. The darker syrup contains a bigger amount of antioxidants than the lighter one but also has a brighter flavor. But even though it is healthier than refined sugar, you also need to monitor the amount of its consumption.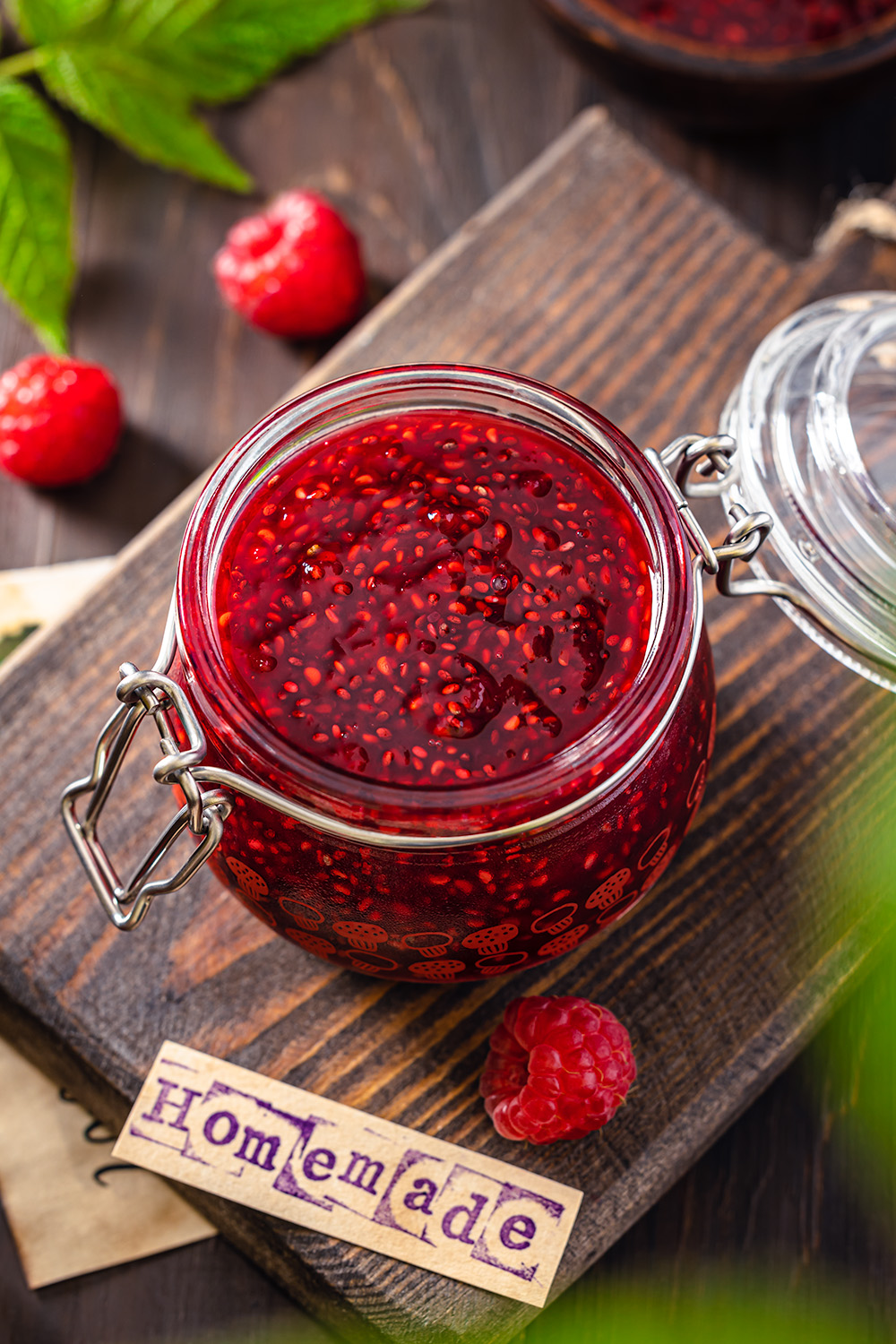 How to make Chia Seed Jam
Chia seeds absorb the extra liquid and act as a natural thickener for the jam, so we don't need a long cooking process and a large amount of sugar. You only need to make a few easy steps to make this healthy and delicious Raspberry Chia Seed Jam. First of all, wash your fresh raspberries. Add berries and syrup to the saucepan, and mash berries with a potato masher (or you can use blender before adding berries to a saucepan). Bring it to a boil, reduce the heat and simmer for about 5 minutes. Add chia seeds, and remove the saucepan from the stove. The jam will thicken when it cools, similarly to chia seed pudding.
You can add more or less chia seeds, based on the consistency you want to get. Transfer to a jar or container and store it in the fridge for up to 7 days.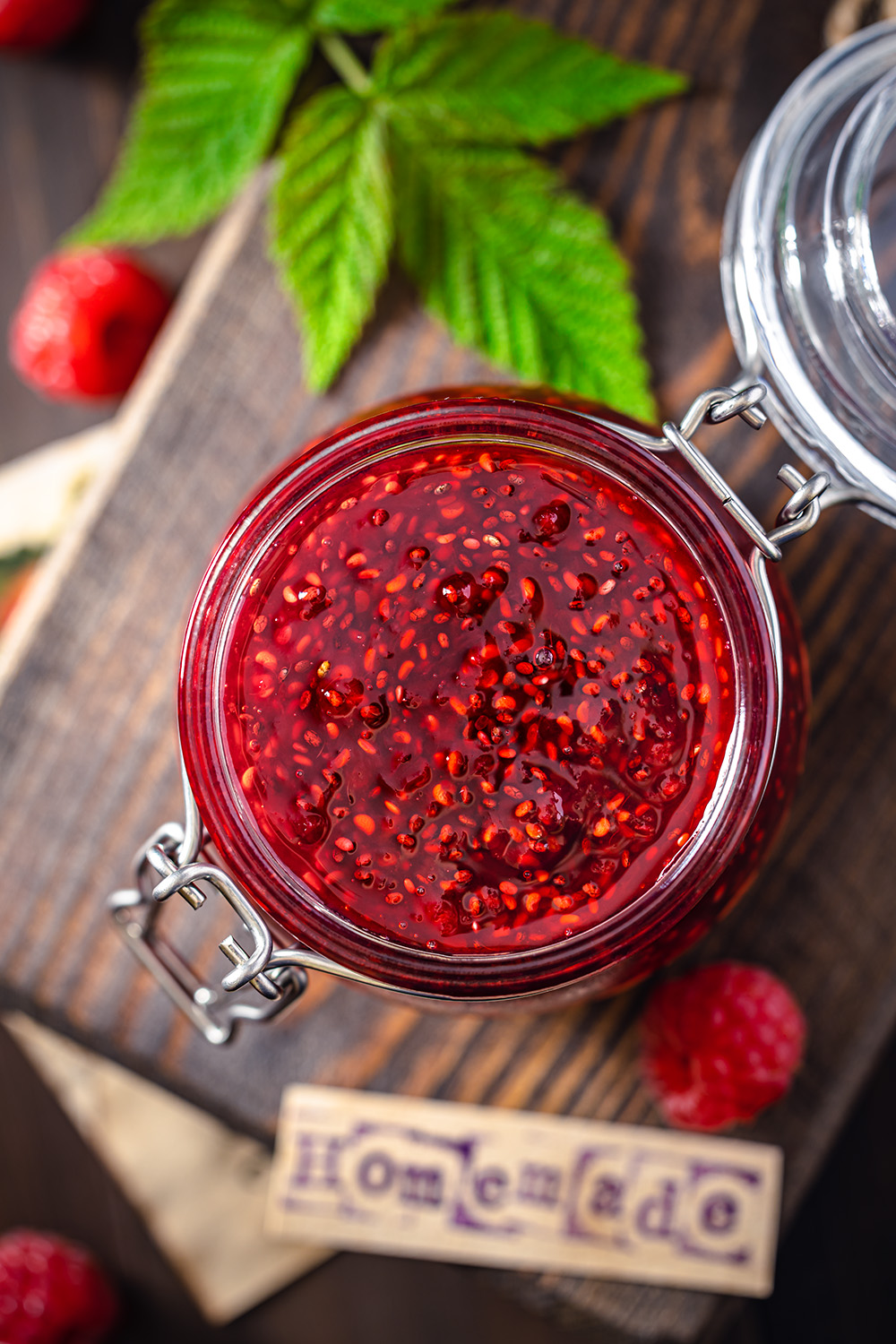 This Easy Raspberry Chia Jam is a sweet and super delicious treat to top your toast or pancakes, and at the same time it is super healthy.  So if you want to know how to make the easiest jam in the world, without the use of pectin and a lot amount of sugar, you need to try this amazing recipe. It's so tasty, you will make it again and again, with different types of berries and fruits.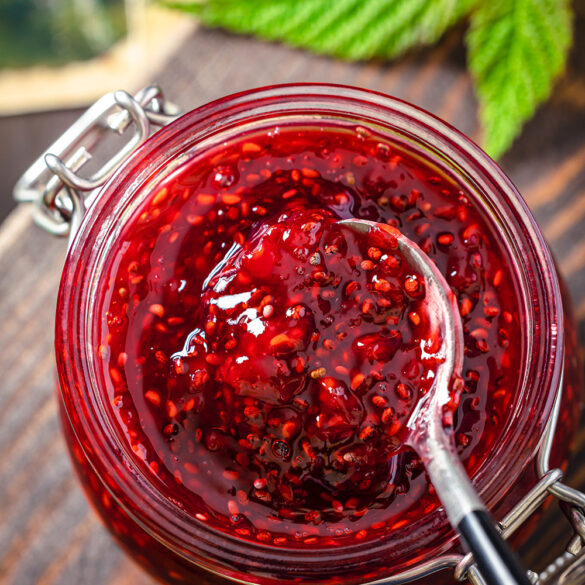 Ingredients
1 cup raspberries
1-2 tbsp maple syrup
1 tbsp chia seeds
Instructions
Add raspberries and maple syrup to a small saucepan, and mash together. Over medium heat bring it to a boil, and cook for about 5 minutes. Add chia seeds and remove the saucepan from the heat. Stir well.
Allow to cool completely to thicken.
Transfer to a jar or container and store it in the fridge for up to 7 days.
Did You Make This Recipe?
Tag us on Instagram
@thewillowskitchen
and hashtag #thewillowskitchen to show your results. And be sure to leave a comment in the section below :)